As a growing industry on track to become the second most popular sport after soccer, there is no mystery why esports is starting to attract attention from all around the globe. But more specifically, esports has caught the eye of brands and companies as they sponsor events, teams, and players, making up 40% of the industry's revenue stream. You may be asking yourself, what do companies see investing so much in this industry?
Companies sponsor esports due to its rapid growth, its highly educated and young demographic, and the flexibility it offers brands. The esports demographic provides sponsorship opportunities to many different types of companies including, chairs, computer accessories, insurance, and even car companies.
Esports makes for a great sponsorship opportunity because of 7 main reasons:
Esports viewership is huge and is continuing to grow rapidly
Esports general audience (millennials) cover 34% of the overall population
Esports audience make for good potential customers and even employees
Esports can both represent a niche and a wide demographic
Esports offers flexible marketing opportunities
Esports creates multiple parallel markets
Players are influential characters to sponsor
In this article, I will be diving deeper into what makes esports the ideal marketing platform for many brands.
Why does Esports Provide a Good Sponsorship Opportunity
Esports is popular
Esports has gained massive popularity due to two significant factors.
The growth of Esports viewership
The growth of gaming
The Growth of Esports
Today, Esports is quickly becoming a part of North American culture with rapid growth in viewership. With a total Audience of 395 Million unique viewers in 2018, Esports experienced an increase of 100 million viewers in 2 years, landing at a total audience of 495 million viewers by 2020.
It is expected for this number to grow to 646 million by 2023. While both occasional viewers and Esports enthusiasts represent the growth in viewership, most of the development is seen in an increase in occasional viewership. When we isolate the growth of occasional viewers, we see that the number of occasional viewers has risen from 222 million in 2018 to an expected 351 million by 2023. That is a growth of 129 million occasional viewers (36.7%). Comparing that with the growth in Esports enthusiasts, we see a rise from 173 million to 295 million. An increase of 122 million viewers.
Companies have the opportunity to put their brand in front of the eyes of millions of people.
The growth in viewership is connected to 3 main reasons.
1. Esports is easy to watch
Fans can watch Esports globally on many free-to-watch platforms. Twitch, Youtube, Facebook Gaming, and many other platforms allow viewers across the globe to watch free of charge. The lack of a paywall enables new viewers to experience Esports without hesitation.
2. Esports viewing is interactive
All major Esports viewing platforms have a chat feature allowing viewers to interact and cheer for their favorite teams live. While this doesn't replicate the live in-stadium viewing experience, it comes as close as possible.
3. Esports is fun to watch
With high-quality production teams, experienced casters, and team rivalries, Esports has become a super exciting entertainment form.
Esports Creates Parallel Economies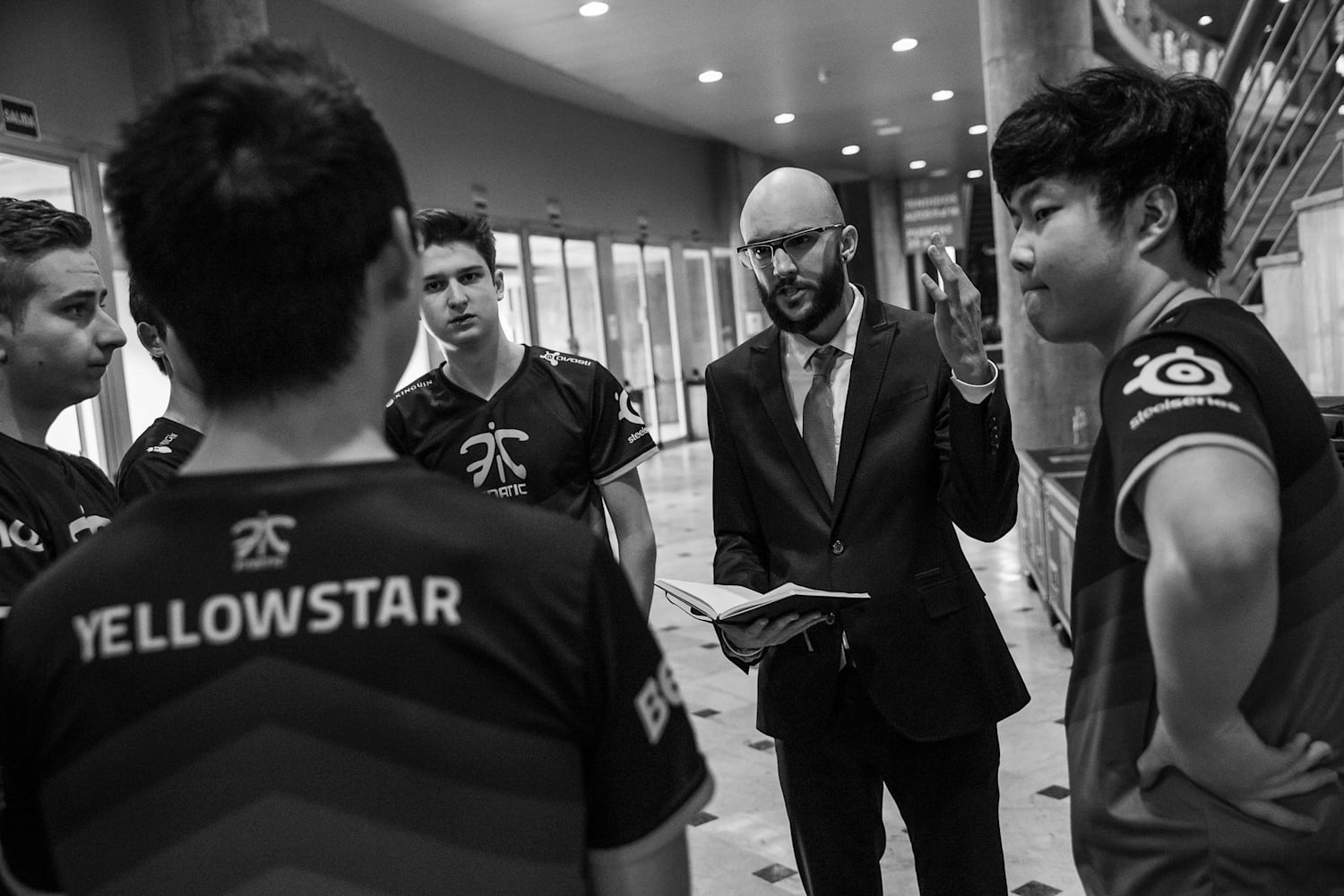 With esports gaining a large audience, the opportunity for parallel economies arises. The following are some examples of parallel economies that exist thanks to esports:
Educational content
Esports Videos on Demand (VOD)
Highlights
Esports match wagers
Esports schools
Educational Content
As competitive gaming becomes more popular, many gamers become interested in pursuing professional gaming as a career path. This opens up the door for educational content creation.
There are hundreds of guides uploaded every month related to esports in video form alone. Popular video game educational channels like Pro Guides gain over 10 million views every month across their channels.
Websites and services for written guides have also gained popularity. This means that companies can pick and choose what kind of content they'd like to place their advertisement.
Esports Videos on Demand and Highlights (VOD)
A major benefactor to being a fan of esports is that you can watch all the matches for free at your convenience. This allows for YouTube channels and Twitch accounts to receive a large number of views after the event has finished. That means all sponsored images are seen more all ads are in front of more eyes, giving a greater value to the sponsor.
Match Wagers
Match wagers have become increasingly popular in esports. This offers an opportunity for existing major sports wagering platforms to expand into a new industry. Most notably, MyBookie became the first significant sportsbook website to offer wagers for esports, according to this article.
Esports Schools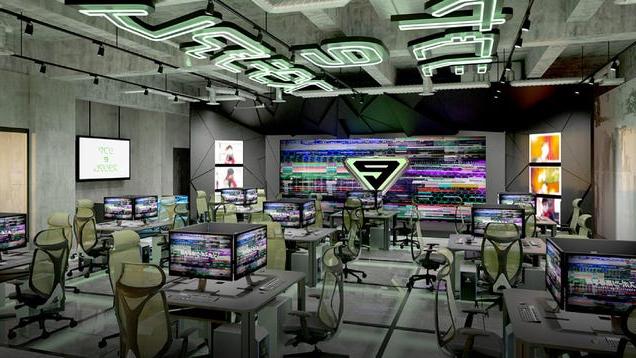 Video game education and instruction are also growing sectors alongside esports. Personal coaching and boot camps are gaining popularity, with many major services popping up.
Many post-secondary schools have also begun to offer scholarships as they introduce esports teams to their school. If you'd like to find out how to get an esports scholarship, check out our article on the topic.
Brands can target students or esports enthusiasts by targeting their marketing toward the educational sector of the industry.
Esports Makes for the Perfect Audience
The general demographic of Esports are highly educated, tech-savvy individuals who are, on average, 26 years old. While branding to this audience can mean securing loyal consumers for the future, it can also be advertising the brand as a potential employer. Today, when searching for a job, people look at a company's character or purpose when choosing between alternatives. If a company can convey its purpose to its audience, it may be favorable in the future.
Different esports also offer a range of different demographics. According to an article on McKinsey, the following is a breakdown of the demographics of the most popular esports today.
Mature Esports (League of Legends and CS: GO)
Drawn to self-help products
Interested in e-commerce
Interested in business
Interested in fast cars
Newer Esports (Fortnite and Overwatch)
Distinctive emphasis on the personal outward appearance
Sports-Simulation Games (FIFA)
Highly interested in a wide variety of sports
Care about personal health
Niche Esports (StarCraft II)
Interested in literature
Interested in gathering knowledge
Interested in travel
Interested in using smart devices
This information allows brands to narrow down their marketing efforts and know which esports they should target to reach their target audience.
Esports Offers Flexibility in Sponsorship Opportunities
There is no doubt that live event sponsorship is effective. Esports offers a wide range of options for companies. For example, companies that sponsor esports teams are not restricted to where they place their brand logo on the jerseys as they are in traditional sports like soccer or football.
While sponsoring events, there is a wide range of opportunities within each game for brand names to be heard. In League of Legends, the "BudLight Ace" is an example, or the "RedBull Baron Buff Power Play" are phrases that are said multiple times throughout the broadcast. Bigger scale sponsors gain a 30-second segment like the StateFarm assist of the week. These segments are proven to work, leading companies to extend sponsorship deals.
Esports players gain a platform and can receive personal sponsors to advertise on their social media platforms.
Why Would Companies Sponsor Players?
Companies have been sponsoring athletes in traditional sports for a long time. Esports can apply the same reasoning as to why they would invest in athletes in esports. According to The Sponsorship Collective, brands sponsor athletes because:
The player can help improve the brand image in the eyes of their fans
The player can increase sales through improved exposure to new fans and other athletes
The player can be a form of product testing for potential customers showing them that the product works as intended
The player can add a form of personal touch by associating their face and personality with the brand
Conclusion
Many large companies have seen the benefits of partnering up with live sports events, players, and teams in traditional sports for years. In recent years sponsorships of esports events have also proven to be effective for the brand due to the growth of the industry, its impact of it on parallel sectors, and the flexibility that it offers based on demographics and ad placement.