When thinking of Canadian sports, the first thing that comes to mind is in all likelihood, hockey. While hockey and the NHL may currently have somewhat of a stranglehold on Canadian sports entertainment, esports has slowly but surely begun readying themselves for their takeover.  
With the growth of esports in Canada, a myriad of teams have begun popping up coast to coast.
Right now the top Canadian esports teams are Lazarus esports, Luminosity Gaming, Team BH, Mirage Esports, Parabellum Esports, Toronto Ultra, Toronto Defiant, and Vancouver Titans. 
Now let's take a deep dive into Canadian esports teams and the Canadian esports market.
Canadian Esports Statistics
While Canada's esports scene may not be on the same level as places like South Korea, China, or the United States, Canada has still seen rapid growth over the past couple of years.
Invest in Canada recently published their findings that roughly 61% of Canadians play video games on a regular basis, that is over 23 million people! The same study found that Canada's esports and video game industries are expected to combine for over USD 2.8 billion in revenue by 2023.
This market has led to several teams being formed all across Canada. These teams can be seen competing on a global stage in some of the largest esports such as League of Legends, VALORANT, and Tom Clancey's Rainbow 6 Siege. Let's meet them, shall we?  
Meet the Teams
From the rocky mountains in British Columbia to the lighthouses of Nova Scotia, esports teams and players can be found all throughout Canada. Let's begin our journey with the oldest esports team in Canada, Lazarus Esports.  
Lazarus Esports
Lazarus Esports was founded in 2010 and is widely considered Canada's first established esports team. They currently have over 50 esports athletes competing in over 7 countries. They host teams in games such as Apex Legends, PlayerUnknown's Battlegrounds Mobile, NHL 22, Gran Turismo, Mortal Kombat, and more! Lazarus Esports also dabbles in video game content creation having over 30 content creators. 
Fun Fact: Lazarus Esports was formally known as SetToDestroyX. Under the name SetToDestroyX, they competed in games such as Rocket League, CS:GO, and Call of Duty. They rebranded in 2018 and are now Lazarus Esports. 
Luminosity Gaming
Luminosity Gaming is possibly the most recognizable esports brand in Canada. They were founded in 2015 and quickly began to gain momentum in the esports landscape, having teams previously compete in games like Hearthstone, Madden, Tom Clancy's Rainbow Six: Siege, and CS:GO. In 2016, their CS:GO team won MLG Columbus and DreamHack Austin.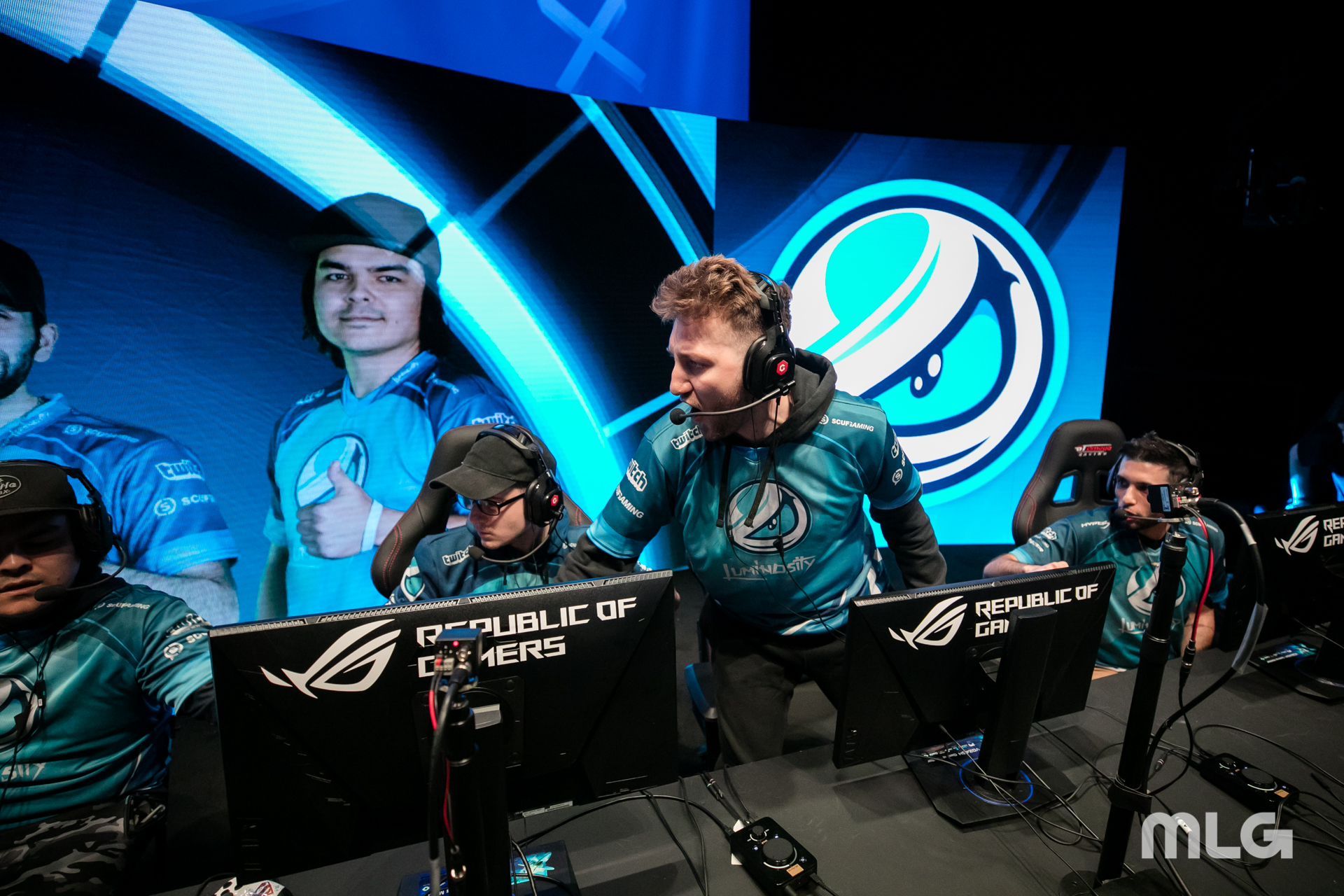 Currently, Luminosity Gaming has players competing in major titles like Fortnite and VALORANT. Along with their parent company Enthusiast Gaming, Luminosity also holds a spot in both of Activision Blizzard's franchised esports league, the Seattle Surge, and Vancouver Titans of the Call of Duty League and Overwatch League respectively. 
Much like Lazarus Esports, Luminosity Gaming is also invested in the gaming content creation space. They currently have massive gaming creators such as XQC, xChocoBars, and Nick Eh 30. Together these 3 creators total over 10 million fans on Twitch alone! 
Fun Fact: Luminosity content creators total over 1 Billion minutes watched each month! 
Team BH
Formed in 2018, Team BH is the second most followed team based in Canada. They currently have teams competing in Fortnite and Call of Duty. They also have over 20 content creators who make content for games such as Call of Duty, Fortnite, and NBA 2K.

Team BH has over 13 million followers across all of its social media. They also boast over 770 million views on their YouTube content.
Team BH is one of the most active Canadian esports organisations when it comes to brand partnerships. They have worked with brands both native and foreign to esports. In the past, they have collaborated with notable companies such as Champion, Roots, Gfuel, Scuff, EA Sports, and Razer.
Fun Fact: Their hashtag #ReleaseTheHounds has over 3.7 billion impressions on Twitter.
Mirage Esports
Hailing from the great province of Quebec, Mirage Esports is the first esports team to call Quebec home. They were initially founded in 2017 with the goal of supporting the growing esports scene in Quebec. In 2019 Mirage was acquired by Northern Arena and have quickly been expanding their presence in esports. 
Currently, Mirage is one of two Canadian organizations to hold a spot in the Rainbow Six: Siege North American League. Additionally, their female lead team the Mirage Scouts compete in Project Eris' Rainbow Six League and Overwatch. Mirage has also partnered with the French esports organization, Elyandra to form Mirage Elyandra which competes in League of Legends. 
Fun Fact: Before partnering with Elyandra, Mirage Esports partnered with fellow esports organization Dignitas in 2021 to form DigMirage. The team acted as an academy team in League of Legends. 
Parabellum Esports
The second of the two Canadian esports organizations to hold a position in the Rainbow Six: Siege North American League is none other than Parabellum Esports. Parabellum was only founded 2 years ago but has already begun taking the Canadian Esports scene by storm.
In early 2022, Parabellum Esports was acquired by Intema Solutions, a move that will surely strengthen their already sturdy foundation.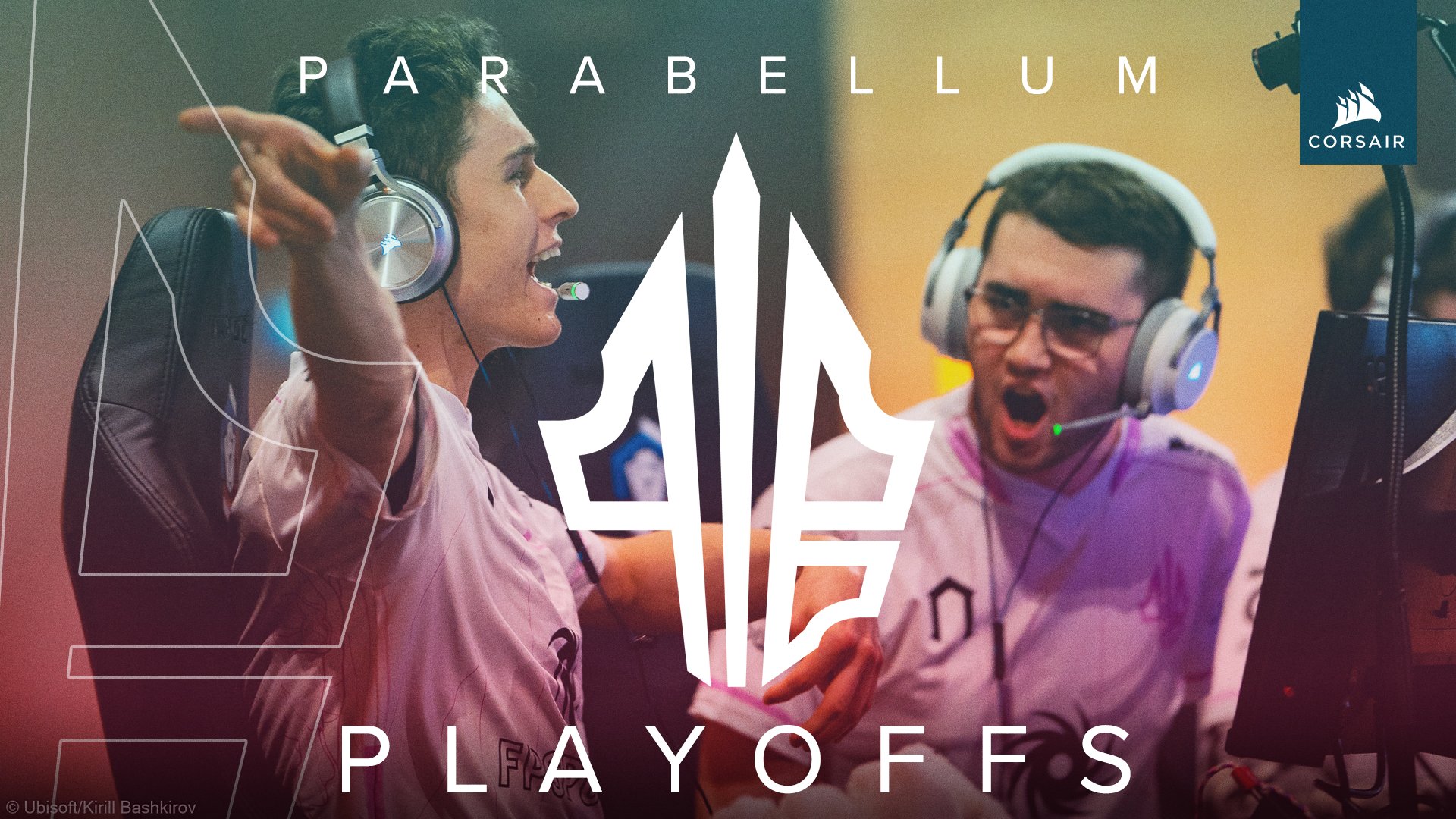 Parabellum Esports currently has two teams, both competing in Rainbow Six Siege. Their North American roster recently fought their way through the North American Challengers League and defeated XSET to qualify for the Rainbow Six Siege North American League. Additionally, Parabellum recently signed an all-female Rainbow Six Siege roster competing out of Brazil.
In addition to their Rainbow Six Siege teams, Parabellum Esports is heavily invested in iRacing. 
Fun Fact: In their short history, Parabellum has had teams compete in CS:GO, VALORANT, Apex Legends, and Super Smash Bros Melee. They were also heavily invested in Rocket League, having teams compete in the APAC North region as well as the Women's Car Ball Championship.
Toronto Ultra
The Toronto Ultra is the official Call of Duty League team of Toronto. They joined the Call of Duty League in 2019 and have been a formidable foe since.
During the Call of Duty: Cold War period, the team never placed lower than 4th. Additionally in early 2022, Toronto Ultra was the champions of the Call of Duty League 2022 – Kickoff Classic.
Toronto Ultra is bringing back the roster to compete for 2022, let's hope that the boys can continue their streak of dominance. 
Fun Fact: Despite being the only Call of Duty League team located in Canada, their entire roster is made up of European players! 
Toronto Defiant
The Toronto Defiant is a sister team to the previously mentioned Toronto Ultra, both teams are owned and operated by OverActive Media. Toronto Defiant was founded in 2018 and joined the Overwatch League in 2019.
Unfortunately, the Toronto Defiant has had a fairly underwhelming career as an Overwatch League team, never seeing any sustained success.
Fortunately, the Toronto Defiant has seen some success with their content creation for Overwatch, in 2019 the team signed popular Toronto-based content creator, KarQ. This signing was followed in 2021 with the signing of Overwatch streamer Fran. Together the pair totals over 117 million YouTube views on Overwatch content alone. 
The recent announcement of the Overwatch 2 beta is sure to shake up the Overwatch meta and with that, the Toronto Defiant. Let's hope that the boys in black can find their footing.
Fun Fact: The name "Defiant" was chosen as a representation of the strength, character, and resiliency of Toronto. 
Vancouver Titans
The Vancouver Titans are the other Overwatch League team representing Canada. Identical to the Toronto Defiant, they too were founded in 2018 and joined the Overwatch League in 2019.
The Vancouver Titans came out swinging and managed to win their first-ever major, the Overwatch League – 2019 Stage 1 Playoffs. They followed that up with a second-place finish in the Stage 2 Playoffs and a fourth-place finish in the Stage 3 Playoffs. In the overarching playoffs for the 2019 Overwatch League season the Vancouver Titans were able to place second overall behind the San Fransisco Shock. 
Unfortunately for the Titans, they haven't been able to recapture their early success. However their historical run has been one for the record books, and they are looking to recapture that spark with some new additions to the team.
You may have noticed that they share a color palette with the NHL's Vancouver Canucks and that is no accident. They are owned by Canucks Sports & Entertainment and share an arena with the Vancouver Canucks.
Fun Fact: The Vancouver Titans hold the record for the longest regular-season win streak in the history of the Overwatch League at a whopping 19 wins in a row.  
Canadian Esports Athletes 
Much like traditional sports, esports athletes aren't limited to competing for a Canadian organization. In fact, some of the best esports athletes currently competing are from Canada. Let's take a look at some popular esports athletes from Canada. 
TenZ
VALORANT is arguably the hottest esports on the scene right now and the biggest star in VALORANT is Tyson "TenZ" Ngo. Tyson was born in Vancouver, British Columbia and has been competing for Los Angeles based team, Sentinels since 2021.
At only 20, he is already widely considered the best active VALORANT player. During his time competing for Sentinels he has 6 first-place finishes and has won over $400,000 in prize money. 
TenZ has also amassed a massive audience on his Twitch and YouTube channels with them combining for over 3 million fans. His streams range from VALORANT gameplay to cooking videos with his girlfriend and fellow Canadian streamer, Kyedae.
Fun Fact: TenZ was the first-ever player to reach VALORANT's Radiant rank in North America.
Canadian
His gamertag says it all. Troy "Canadian" Jaroslawski is a professional Rainbow Six: Siege player from, you guessed it, Canada. He is currently playing for Dark Zero Esports who compete in the North American League. He previously played for Spacestation Gaming, Evil Geniuses, and Continuum.
He is widely considered one of the greatest to ever play the game of Rainbow Six: Siege, being one of the six players able to say they have won two grand championships.
Fun Fact: His brother Jarrett "Nessper" Jaroslawski was a former Hero of the Storm esports player. 
WildTurtle  
Jason "WildTurtle" Tran, is a professional League of Legends player from Toronto, Canada. He has been competing in League of Legends since 2011. Currently, WildTurtle is signed to Immortals and is the team's bottom-lane player.
Since 2013, Jason has racked up five first-place finished and an additional three second-place finishes.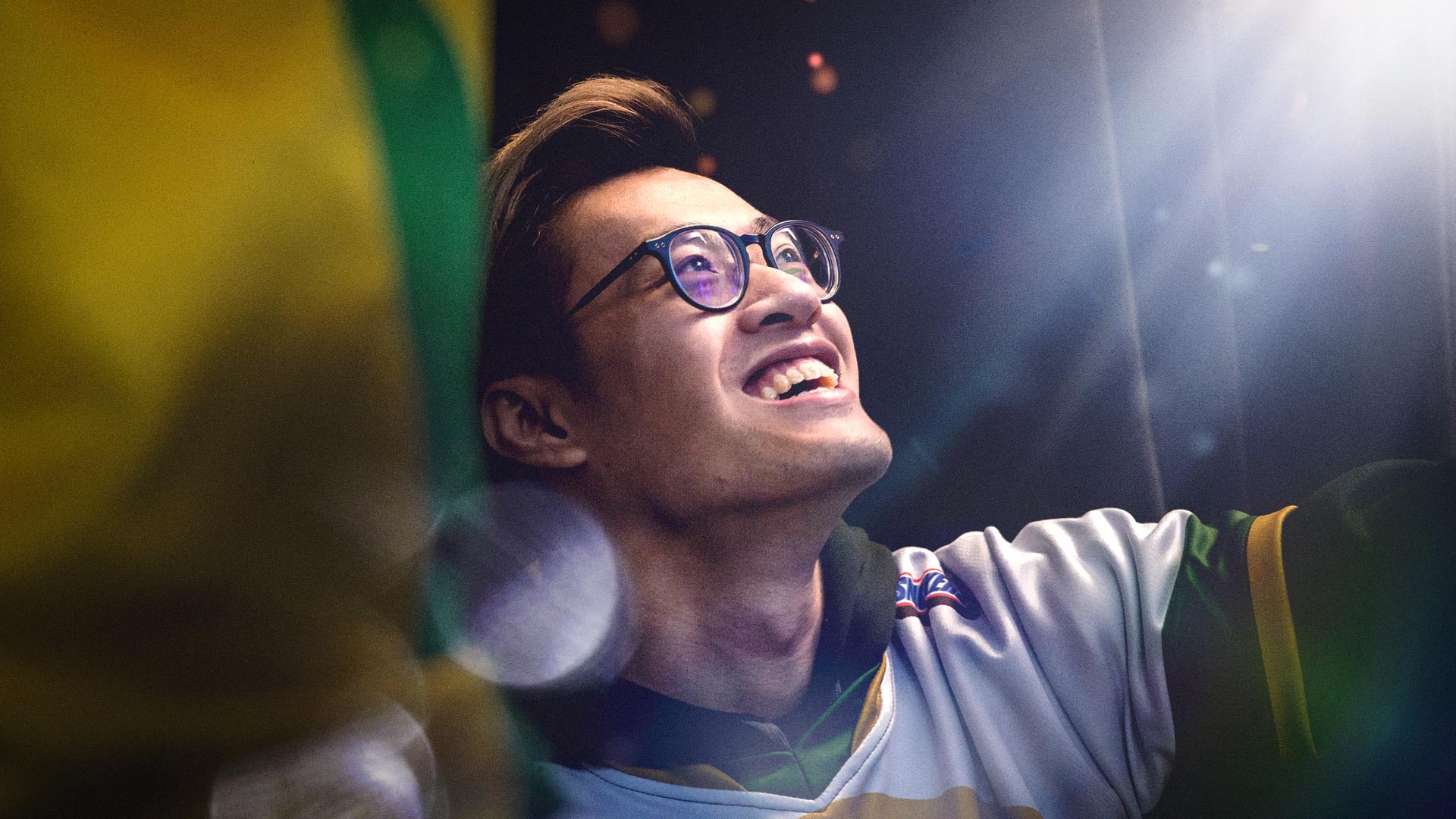 Fun Fact: Jason has played for twelve different teams!